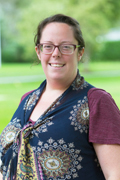 Jen Campbell
Jen grew up North of Boston and eventually found her way to Cape Cod in 1998. Jen lives in Pocasset with her husband and 3 sons. Jen has been teaching preschool since 2004 and has been a teacher of the 3's classroom at Fair Acres since 2008. When Jen is not teaching, she loves going to the beach, reading, going out for trivia night, and playing with her boys Henry, Winston, an Evan.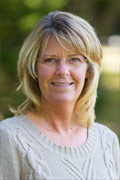 Linda Crawford
Linda Crawford joined Fair Acres in 2013 as a teacher in the Pre-K program. Linda is a graduate of Bridgewater State University and began her teaching career in the town of Harvard, MA. After relocating to Falmouth with her husband John, they began their own family and Linda was fortunate enough to be able to stay home for 10 years while raising their three boys. She returned to teaching in 2001 and has since taught preschool at multiple levels in both Mashpee and Falmouth. She is excited to be a part of the Fair Acres team and is looking forward to many years full of fun and learning!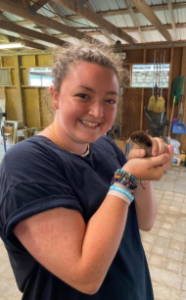 Lizzie Durante
Lizzie Durante joined the Fair Acres team in 2014 working in the afternoon program, and since then has been a summer camp counselor. This summer she celebrated her sixth summer at Fair Acres! She now works as a teaching assistant and is excited to see the students grow from September to June as well as gain the experience of viewing different teaching styles. Lizzie currently resides in Cotuit with her family, after living on campus at Bridgewater State University. At Bridgewater, Lizzie is currently studying Early Childhood Education, Special Education, and Psychology. She will be working on her bachelor's degree while balancing work and quality time with her family. When Lizzie is not at Fair Acres, she enjoys nannying, yoga, knitting, snuggling with her puppy Arlo, spending time with family and friends, going to the beach, and baking. She can't wait to see what this year will bring!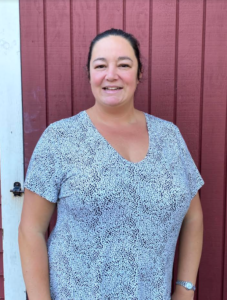 Erika Gray
Ms. Erika has worked at Fair Acres since 2009 with a few years off in between to get married and have a baby! She has a husband named Jason and a son named Mason. Mason is almost seven, and is in first grade at Barnstable West Barnstable Elementary School. During her free time, Ms. Erika enjoys cooking, reading, and going to the beach. You can also always find her rooting for the Patriots every Sunday!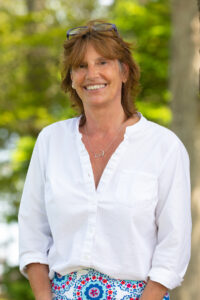 Tracy Hilfrank
In 2016, Tracy and her husband Brian moved to Mashpee from Norfolk where they raised two daughters. Her eldest daughter currently is in graduate school at The University of Michigan and her youngest is a senior at Gettysburg College. Tracy has enjoyed teaching preschool and pre-k for the past 15 years. She is very excited to become part of the Fair Acres teaching team along with co-teacher, Julie Morris. When she is not teaching, Tracy can be found on the golf course, beach or traveling to her daughter's cross-country meets.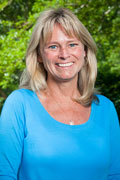 Jodi Larson
Director of Fair Acres Country Day School

Julie Morris
Julie is excited to be a member of the Fair Acres Family. She graduated from Wheelock College in 1990 and has worked in early childhood education for almost 30 years. She and her husband have 2 wonderful children, Zachary, 24 and Arianna, 18. Her daughter just began her freshman year at Salem State University. In June, they relocated from Reading and now reside in East Dennis. Julie is looking forward to an exciting journey team teaching with Tracy Hilfrank in the 5 Day Pre-K classroom.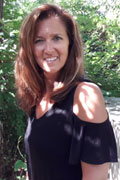 Shannon Nasuti
Shannon is the school's co-director. She and her husband have lived in Mashpee for 19 years where they have raised three children. Shannon received her Bachelor's degree in Early Childhood Education form Eastern Nazarene College and is Director I and II certified. She has been been working in the Education field for 21 years teaching and the last two years as a director. In her spare time, Shannon likes to watch the Boston sports teams, enjoys spending time outside, hiking, going to the beach, skiing and being with her family. She loves being a part of the Fair Acres team and enjoys working with the staff, children, and families!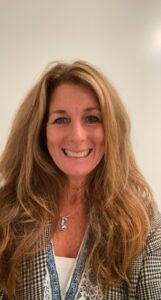 Alison Pierce-Peak
After spending most of her life in Central Massachusetts, Alison moved to Cape Cod seven years ago. She has 5 children and 1 grandson. Her education is in Early Childhood, Health Sciences, and Business. Alison has 30 yrs. of experience including owning her own Preschool/Daycare for 10 years while raising and taking care of her family. She now lives in Yarmouthport and spends her free time with her family and enjoys running, gardening, biking, and the beach. Alison is very excited to take on her new position at Fair Acres as Pre-K teacher with Ms. Tracy.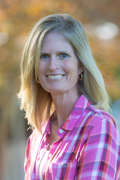 Tracy Prete
Tracy Prete is originally from Arlington, MA. Tracy resides in Sandwich with her husband and three children. She has been teaching since 1992 and has been a teacher at Fair Acres since 2005. Tracy graduated from Becker College with a degree in Early Childhood Education. When Tracy is not teaching she enjoys watching the Bruins, taking walks on the beach, hanging out with her children and watching them play sports (hockey, baseball, & soccer.)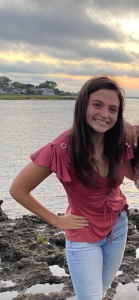 Kayla Pultz
Kayla resides in Marstons Mills and has been a part of Fair Acres since 2019 where she started as the art teacher at their summer camp. She recently graduated from Saint Michael's College in Vermont with a bachelor's degree in Elementary Education and Psychology. She is excited to start her first year teaching here at Fair Acres in the 3 year old classroom.. Kayla has worked with children in a variety of settings both in Vermont and Massachusetts. While she was attending school, Kayla worked as an assistant teacher for four years at her local Early Childhood Center where the children ranged in age from infancy to five years old. She believes children are naturally curious so she enjoys creating play opportunities where children get to let their curiosity lead them to learn new things. Outside of the classroom, Kayla enjoys reading, painting, watching sports with friends and family, and doing anything outdoors.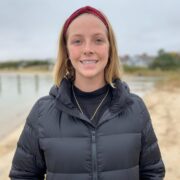 Grace Stafford
Grace joined Fair Acres in January of 2020 as teacher's assistant . She currently resides in Yarmouth. Grace is currently a senior at Bridgewater State University studying Early Childhood Education and Care. Before joining Fair Acres, Grace taught swimming and sailing for multiple years influencing her to pursue the field of education. When Grace is not at school she enjoys being outdoors, at the beach, hiking, playing volleyball, reading, and being with her family. She is so happy to have joined the Fair Acres team and cannot wait to see how much she learns along the way!