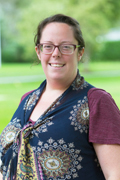 Jen Campbell
Jen lives in Centerville with her husband and two sons. Jen has been teaching preschool since 2004 and has been a teacher of the 3's Classroom at Fair Acres since 2008. Her favorite theme to teach is Art Appreciation. When Jen is not teaching, she loves to read, go out for trivia night, and play with her boys, Henry and Winn.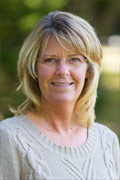 Linda Crawford
Linda Crawford joined Fair Acres in 2013 as a teacher in the Pre-K program. Linda is a graduate of Bridgewater State University and began her teaching career in the town of Harvard, MA. After relocating to Falmouth with her husband John, they began their own family and Linda was fortunate enough to be able to stay home for 10 years while raising their three boys. She returned to teaching in 2001 and has since taught preschool at multiple levels in both Mashpee and Falmouth. She is excited to be a part of the Fair Acres team and is looking forward to many years full of fun and learning!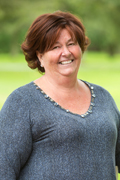 Judy Fligg
Judy Fligg joined our Fair Acres team working in the afternoon program and substituting and now works as a classroom teacher in our three year old program. Her education focused in Early Childhood Education and Psychology and she is EEC certified. She is a mother of five and moved to Cape Cod to raise her children here. As they grew older, she knew she wanted to get back into teaching the younger children. She feels that the preschool years are the most important to set the groundwork for the people who they will become and loves to teach and nurture them in the process.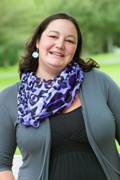 Erika Gray
Erika Gray lives in Marstons Mills and is returning to Fair Acres after taking a short break to get married and start a family. She previously worked in the Pre-K room for 4 years, and is now working in the Younger 3's room with Miss Anina. She has been working with children for 15 years and is so excited to be back!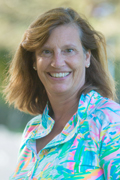 Tracy Hilfrank
In 2016, Tracy and her husband Brian moved to Mashpee from Norfolk where they raised two daughters. Her eldest daughter currently is in graduate school at The University of Michigan and her youngest is a senior at Gettysburg College. Tracy has enjoyed teaching preschool and pre-k for the past 15 years. She is very excited to become part of the Fair Acres teaching team along with co-teacher, Julie Morris. When she is not teaching, Tracy can be found on the golf course, beach or traveling to her daughter's cross-country meets.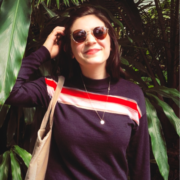 Lily Kerxhall-Kleinfield
Lily joined the Fair Acres community in the fall of 2019 after relocating from Upton, Massachusetts to Sandwich. Since graduating from Connecticut College with a bachelors degree in human development and psychology, she continued her education to become lead teacher certified. She has 5 years of experience working in Early Childhood Education in Connecticut and Massachusetts. She has worked with children spanning from infancy to elementary school. Although Lily grew up in Central Massachusetts, she spent many summers at her family's home in Orleans which drew her to move to the cape full time! Outside the classroom, Lily enjoys pottery, plants, reading, and being outdoors. She is so excited to be a part of the Fair Acres team!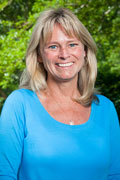 Jodi Larson
Director of Fair Acres Country Day School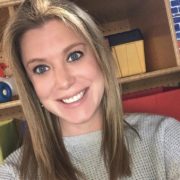 Melissa Letendre
Melissa grew up in Easton where she was a nanny and worked in a preschool while obtaining her degree in Psychology from Bridgewater State. After college she went on to work in an alternative High School for ten years where she specialized in behavior management. She recently moved to Brewster with her fiancé Shawn and joined the Fair Acres family in the Fall of 2019 initially as a substitute teacher then working full time in our Pre-K classroom. Miss Melissa enjoys being a "bonus mom" to her three step-kids, going to the beach, and traveling. She is expecting her first baby, a boy, in July of 2020. Miss Melissa loves children of all ages and is excited to be part of the Fair Acres School and community. Her favorite part of being a teacher is watching her students learn and grow while having fun in the process.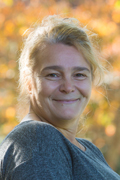 Julie Morris
Julie is excited to be a member of the Fair Acres Family. She graduated from Wheelock College in 1990 and has worked in early childhood education for almost 30 years. She and her husband have 2 wonderful children, Zachary, 24 and Arianna, 18. Her daughter just began her freshman year at Salem State University. In June, they relocated from Reading and now reside in East Dennis. Julie is looking forward to an exciting journey team teaching with Tracy Hilfrank in the 5 Day Pre-K classroom.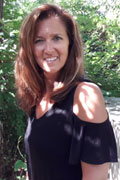 Shannon Nasuti
Shannon joins us this year as our new co-director! She and her husband have lived in Mashpee for 19 years where they have raised three children. Shannon received her Bachelor's degree in Early Childhood Education form Eastern Nazarene College and is Director I and II certified. She has been been working in the Education field for 21 years teaching and the last two years as a director. In her spare time, Shannon likes to watch the Boston sports teams, enjoys spending time outside, hiking, going to the beach, skiing and being with her family. She is very excited to be a part of the Fair Acres team and is looking forward to working with the staff, children, and families!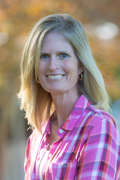 Tracy Prete
Tracy Prete is originally from Arlington, MA. Tracy resides in Sandwich with her husband and three children. She has been teaching since 1992 and has been a teacher at Fair Acres since 2005. Tracy graduated from Becker College with a degree in Early Childhood Education. When Tracy is not teaching she enjoys watching the Bruins, taking walks on the beach, hanging out with her children and watching them play sports (hockey, baseball, & soccer.)