Our Dynamic Fair Acres Summer Camp Team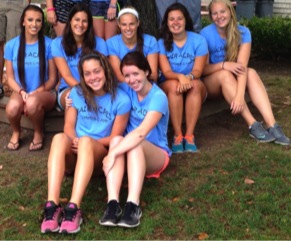 "I said a BOOM CHIKKA BOOM," sings Gabe Rourke, one of our most energetic counselors at Fair Acres, to kick off one of our first circles during Session 3 with a bang! I continued to hear those same lyrics sung by our campers for the rest of the week, it was AWESOME!
I cannot believe we are already half way through the summer, and moving forward our goal at camp is to make every camp day better than the last, which starts with our amazing staff. All of our fantastic counselors were selected from a pool of highly qualified candidates and went through a comprehensive orientation and training process. We were happy to welcome back some of our counselors from last summer, including Nathaniel, Maranda, and Kylie, who are bubbly, caring, energetic, and very silly. We were also delighted to bring on some new members of our Fair Acres team, Matt and Clair, who were, I dare to say, more excited for camp then our campers! And that is a statement I do not take lightly.
During the off-camp season our counselors are in schools all over the country, from San Diego State in California, High Point University in North Carolina, to the University in Chicago in Illinois – and, also right here in our neck of the woods, at Massachusetts Maritime Academy. Our staff are members of Division I rowing teams, varsity ice hockey players, and even counselors that have been drafted for their skills on the court! We have quite the dynamic team here and we are so excited to share their amazing experiences and excitement with your campers! Let's gets ready for another great week!
All the best,
Lisa
Fair Acres Camp Director
https://www.fairacrescapecod.com/wp-content/uploads/2017/09/Fair-Acres-Logo.png
0
0
Fair Acres
https://www.fairacrescapecod.com/wp-content/uploads/2017/09/Fair-Acres-Logo.png
Fair Acres
2016-08-04 16:25:45
2017-10-24 14:19:12
Our Dynamic Fair Acres Summer Camp Team