Meet Philly, the latest addition to the Fair Acres and Larson family. Philly's name came from the beautiful city of Philadelphia where Molly Larson lived during her veterinarian school experience. Philly was adopted from Golden Hugs Rescue in Vermont, originally from Luna Farms in Alabama. He is just over 1 year old and loves all things puppies like to do, especially being around people. Philly was adopted in November and you may have seen him around as we have been introducing him to the school, children, and Fair Acres property.

With the help of "Nine to Five Canine," owned by Corinne Leary we are very proud and happy with Philly's
progress. Corinne, the owner, and trainer of Nine to Five Canine, is also a proud Fair Acres Country Day
School graduate! Corinne has a background in various training styles and has always said "A trained dog
comes in many different forms. Whether a show champion, a canine good citizen, or a dog that simply
comes when called, a trained dog is defined by your goals and the work you want to put forth." Nine to
Five Canine works with you and your pup to build a foundation in puppy training, on and off leash
obedience, and/or correcting problem behaviors with behavior modification. She sees each dog as an
individual as each dog has different motivations due to breed genetics, background, or lifestyle at home,
and therefore may learn in a different way than others. Focusing on the individual dog, she can then
educate both your dog and you as a handler in the best way possible for your training goals.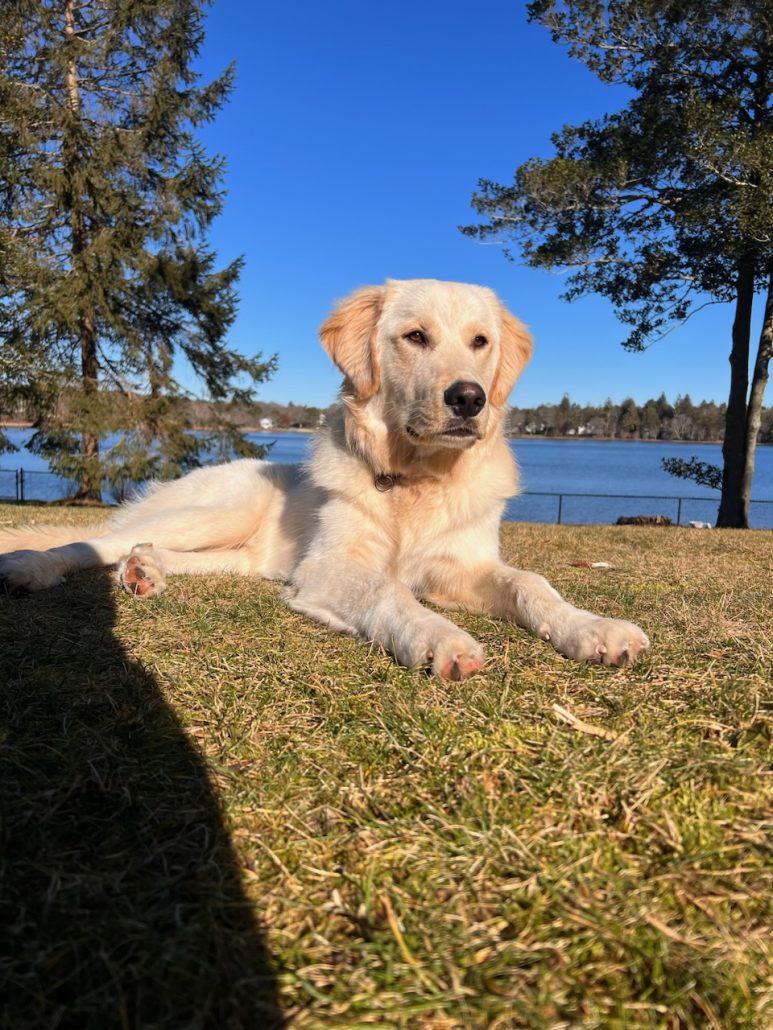 Philly went to training with the goal of acclimating to his wonderful new home after bouncing around
foster homes. Corinne, Jodi, and Curt worked together to get him settled into his new lifestyle, build his
confidence in learning social cues, play styles from other dogs, and work around real-life distractions.
Philly learned confidence, new commands, and the rewards that come from following through both on and off a leash. From this, the line of communication was able to be opened between Philly and the Fair Acres family to enjoy a better bond and relationship for years to come. 
We are so grateful to keep the Fair Acres dog tradition alive…. Lady, Lucy, and now Philly.
Please welcome Philly to The Fair Acres family with a small treat or a loving pat.

The Fair Acres Family
https://www.fairacrescapecod.com/wp-content/uploads/2023/05/Philly-1-1.jpg
1600
1200
Fair Acres
https://www.fairacrescapecod.com/wp-content/uploads/2017/09/Fair-Acres-Logo.png
Fair Acres
2023-05-14 18:07:00
2023-05-15 06:15:35
Meet Philly!