2017-2018 Kindergarten News
We are so excited to announce that Linda Crawford will be our Kindergarten class teacher next year! And, we have no doubt that those of you who know and love Linda, will share our enthusiasm…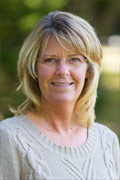 Linda Crawford joined Fair Acres in 2013 as a teacher in the Pre-K program. Linda is a graduate of Bridgewater State University and began her teaching career in the town of Harvard, MA. After relocating to Falmouth with her husband John, they began their own family and Linda was fortunate enough to be able to stay home for 10 years while raising their three boys. She returned to teaching in 2001 and has since taught preschool at multiple levels in both Mashpee and Falmouth. She is a vital part of the Fair Acres team and is looking forward to many more years full of fun and learning!
"Being a wife and a mother are the two greatest blessings of my life, but being a teacher is my passion! I am so grateful that I still get excited about a new lesson or an old unit ready to be experienced by a new group of students. Developing curriculum has remained both a rewarding and creative experience. So, after more than 30 years of working with 4- and 5-years-olds, what is it time to do? Graduate, of course! Yes, I will be moving from teaching Pre-K to Kindergarten in the Fall of 2017 here at Fair Acres. Spreading my wings a bit and taking on a new challenge is exactly what I would want to encourage all of my former and future students to do. So, why not set the example. I am so excited to be able to "loop" to Kindergarten with some of my current students as well as welcoming some new friends! As you can imagine, plans are already well underway for a productive and fun year ahead! If you have any questions, please reach out to myself, Curt, Jodi or Kathleen. We welcome the opportunity to share our excitement as we move forward in this transition!"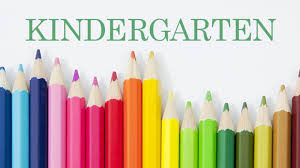 Choosing a school for your child is one of the most important decisions you will make. In additional to our pre-k programs, we are so proud to offer an exceptional Kindergarten, here at Fair Acres.
Because a child's Kindergarten experience is the first year of formal education, that experience is truly a vital part of preparing a child for success in first grade and beyond. Our well-rounded Kindergarten curriculum is based on the Massachusetts State Frameworks, which is used throughout the state in public Kindergarten programs and is taught by a state licensed Kindergarten teacher.
Though we follow the same frameworks, our full day program paired with the limited class size allows Fair Acres to go beyond the curriculum offered in a public school setting. The curriculum focus' on phonemic awareness, phonics development, and writing skills as well as early math and science skills. The size of the class allows the teacher to give the children one-on-one attention while addressing the varied abilities in the classroom so that every child's needs are met.
In tune with the Fair Acres philosophy, our Kindergarten program promotes a strong belief in physical activity with a focus on team sports. Furthermore, in Kindergarten, it is still very important for children to have time for free play which is often unavailable through a half day Kindergarten program. Our full day program offers a structured morning program paired with a center-based afternoon that incorporates play into learning centers designed to encourage cognitive development.
Children graduating from our Kindergarten typically have developed a strong sense of self-confidence and usually experience strong academic success. We're proud to say that our Fair Acres Kindergarten graduates transition well into public and private first grade classrooms.
We invite you to visit the Kindergarten program and welcome any questions that you may have. We hope you will consider us when making your Kindergarten decision. We are confident that if you choose to enroll your child in our program, they will graduate from Fair Acres with confidence, happiness and will be well prepared for first grade!
Schedule your tour with us today, at 508-420-3288 or at info@fairacrescapecod.com.
https://www.fairacrescapecod.com/wp-content/uploads/2017/09/Fair-Acres-Logo.png
0
0
Fair Acres
https://www.fairacrescapecod.com/wp-content/uploads/2017/09/Fair-Acres-Logo.png
Fair Acres
2017-01-23 16:05:07
2017-10-24 12:17:34
2017-2018 Kindergarten News