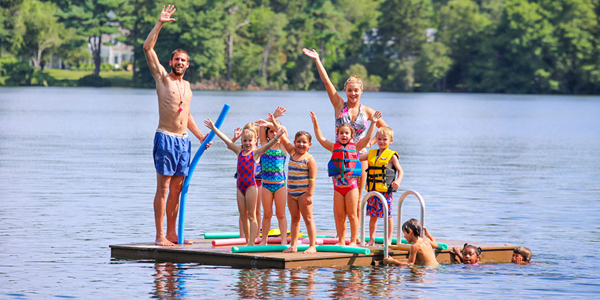 Thank you for your interest in Fair Acres Summer Day Camp!
2019 Summer Camp Dates:
Pre-Camp Week: 6/24-6/28
Session 1: 7/1-7/12
Session 2: 7/15-7/26
Session 3: 7/29-8/9
Session 4: 8/12-8/23
The sessions that your child is registered for are binding. A $75.00 non-refundable registration fee plus $645.00 or $695.00 is due at the time you register your child for Fair Acres Summer Camp. The $645.00 or $695.00 will be applied to your child's last attending session. You will be invoiced by mail on June 1st, 2019 for the remaining sessions registered.
2019 Summer Camp Rates:
$295.00 Pre-Camp   (1 week) – Camp ends 3:30 p.m. (pick up 3:30)
$335.00 Pre-Camp   (1 week) – Camp & extended day (pick up 5:00)
$645.00 Per Session (2 weeks) – Camp ends 3:30 p.m. (pick up 3:30)
$695.00 Per Session (2 weeks) – Camp & extended day (pick up 5:00)
$520.00 Per Session (2 weeks) 2nd child – Camp ends 3:30 p.m. (pick up 3:30)
$585.00 Per Session (2 weeks) 2nd child – Camp & extended day (pick up 5:00)